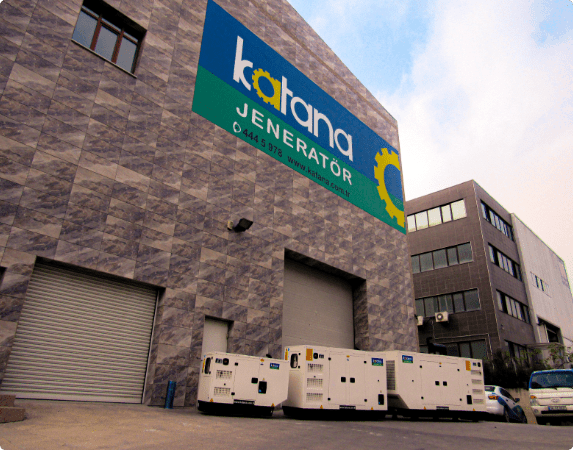 About Us
Our company first entered the energy sector in 1999 as a sole proprietorship that we established with the title of Saçar Makina Sabri Saç. also engaged in the manufacturing of products from abroad to our country and import firms from Turkey company has sales period away.
While continuing our development in this process, in 2002, we took our place in the sector as an importer by firstly importing semi-finished and finished products by benefiting from our knowledge and experience in the sector after our visits to the fairs we attended abroad. Our understanding of quality service, positive feedback, and gaining potential customers has taken our company to the branding era with the title KATANA.
In 2005, in parallel with the products we imported, we purchased the first diesel 1500-cycle engine & alternator. While our current semi-finished & finished products continued, we also started generator manufacturing. We started to operate in the sector by producing generators at world standards.
This rapid growth, which took place in a short time but with sure steps, has made Katana one of the leading companies in the sector, making it a respected and reliable institution. With its ever-growing capital, we moved to our factory located in Kocaeli Gebze Güzeller Organized Industrial Zone, which is larger and more functional than our current factory located in Istanbul Ümraniye Dudullu organized industrial zone (60 km from Istanbul city center). We have increased our diesel generator production capacity by starting to manufacture all metal parts with the machinery we set up in our production area.
Our company; In order to take its place as a leading brand in domestic and foreign markets, it carries out all the necessary studies. For this reason, in order to be able to produce in accordance with world standards and quality, ISO 9001 Quality Management System, IS0 14001 Environmental Management System, OHSAS 18001 Occupational Health and Safety Management System, CE certification and services provided in production, service and spare parts that have carried out in accordance with the TSE criteria. aimed 100% customer satisfaction on behalf of.